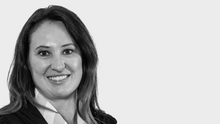 Tracy definately stands out from the crowd, with 15 years National Business Management experience is Sales. A resident of Upper Coomera Tracy has gained a full understanding of the diverse needs of families in the community. With a highly energetic and vibrant personality combined with great communication skills, she manages to create unique relationships with vendors and buyers.
Tracy places clients needs, goals and objectives at the forefront of every transaction.
If you require a dedicated Sales Agent, contact Tracy today.
Agent Reviews
Albertus & Wilhelmina

Tracey was: * An excellent communicator * Gave us an honest appraisal, keeping us informed with the market. * Transparent and honest * Reliable and punctual * Friendly and encouraging * As an agent you expect someone who is unbiased, supportive that gives genuine advice. **** Thank you Tracy for being there during our ups and downs in the process.