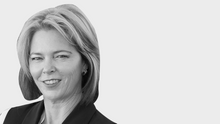 Sharon comes from country NSW, she moved with her family to the northern end of the gold coast eight years ago, where she fell in love the people and lifestyle the Gold Coast has to offer. The northern end of the Gold Coast is the fastest growing area in Australia, we are lucky enough to have some of the world's most beautiful beaches to one side and picturesque mountain rangers to the other, we truly are blessed to be living in such a wonderful place.
Sharon's background is interior and building design, she has also spent a good part of her working life as an Area Sales manager for large corporate companies negotiating business deals.
Sharon's passion is real estate, she prides myself in being open and honest with her clients and is committed to getting her clients the best results possible in the shortest amount of time, taking the stress out of buying and selling homes.
Sharon is very involved in the local community and love meeting new people, she understands the key to successful business relationship is constant communication between all parties.
If you are looking for an agent with old fashion down to earth morals and integrity, look no further Sharon Moselen is the agent for you.
Agent Reviews
Maree Mosslar- Coomera Waters

We have no hesitation in recommending Sharon Moselen to any potential client seeking to buy or sell real-estate. Sharon possesses a thorough understanding of the market and knew exactly where to price our house for a quick sale. The house price was set correctly and we were not encouraged to lower our price at any stage. Our property was listed on key websites and promoted through other channels. Sharon arranged professional photography of an extremely high standard which captured the highlights and features of our home. Prospective home-buyers were vetted very carefully. Sharon generated many strong leads and identified potential buyers so that nearly every appointment resulted in strong interest in our home. Sharon managed all the viewings so they were done with as little inconvenience and intrusion as possible. As well as providing us with very professional advice during the sales process, Sharon did an outstanding job negotiating the best possible price for our house and guided us through the offer acceptance process. Even after the contracts were signed Sharon continued to represent us with handling buyer requests and ensuring a smooth passage to settlement. With her strong interpersonal skills, an exceptional understanding of the market and high motivation Sharon possesses all the attributes of a very successful agent. With such excellent service, we would not hesitate to engage Sharon with our next property venture.