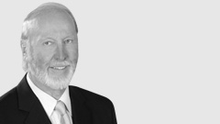 Respected by his clients, customers and peers Ross has built his sales success on a reputation of trust and irreproachable ethics.  Launching his career in 1994 from the affluent Melbourne suburb of Toorak Ross was found himself specialising in renovated apartments and 'off-plan' high rise residential apartment sales.
In 1996, lured by the Gold Coast lifestyle, Ross moved to Surfers Paradise where he purchased management rights to a high rise building.  After successfully selling this business Ross joined the famous real estate agency of Max Christmas where he specialised in selling high rise apartments and penthouses.  When the business amalgamated with Ray White Surfers Paradise, Ross joined the Apartments Division as a foundation member.
Ross has accumulated a significant number of awards and accolades over his 16 plus years selling on 'The Coast'.  According to Ross, the highest compliment he regularly receives is the huge number of repeat and referral sales from his many satisfied customers.
"I consider the importance of my position is to act as a consultant, not just another sales person.  My maturity and experience together with honest, caring and truthful advice is always welcome by my clients.  This is the foundation of my sales success."
Agent Reviews
Rob

A special thank you to Ross McVean. He outclassed any salesperson I have known in my time on the Coast. Ross was most courteous and very helpful at all times. Up to date information and constantly staying in touch with progress of inspections and market activities made the decision process painless and easy. Those commitments are rarely seen and executed these days.