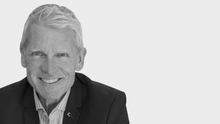 A hard-working and enthusiastic agent, Paul listens to his clients' individual needs and enjoys building trusting relationships with them. He is known for his personal service and constant communication, as well as his ability to put his clients at ease and make each sale a stress-free experience. Paul consistently goes the extra mile for his clients and is a strong advocate of six-star service.  Backed by The Ray White Surfers Paradise Group's marketing power, extensive database of buyers, ongoing training and market-leading services, Paul looks forward to increasing his record of delivering exceptional results.  Armed with strong local knowledge in every segment of the market, Paul offers each client exceptional pre-sale service to help maximise the sale price of their property. He does this by making sure that all the key ingredients are in place: pricing the property based on thorough research, making sure that the most appropriate method of sale is chosen, marketing the property to local, interstate and international buyers, and ensuring that the presentation of the property is perfect. Clients admire Paul's fresh ideas, frequent communication, his professionalism and excellent follow up. Combined with his attention to detail and knowledge of the local market, Paul is the only choice when buying or selling property.
See why Paul loves selling real estate -  https://www.youtube.com/watch?v=c8v1qAww5Es
Agent Reviews
Colin & Jeanette

I never give anyone the highest score. Paul has been considerate and helpful at all times
Robin

Good service
Bruce & Rebecca

Already a repeat client of Paul's & again very happy with the experience & outcome
Suzanne & Katsuhide

Agent well presented. Efficient. Organised. Informed and ensured everything went smoothly.
Jo & Ray

Thank you Paul for all your help during our sale at Portia. You are indeed a star.
Dr Aikens

Dear Paul, What a pleasant surprise when I opened your parcel and found the bottle of Australian red! Helen and I will certainly enjoy popping the cork and together toasting our successful venture. Please convey our thanks also to Andrew and Greg for a very thoughtful gesture. It has sincerely been a pleasure doing business with you and your firm. All the best
Dennis & Lou

Dear Paul, Thank you so much with all your help over the last few weeks. Can't quite believe we secured the house on the beach, it was so great to have your support and guidance on the day of the auction. We look forward to making Mermaid beach our new holiday home.
Isabella

The personal service was excellent, and Selena who dealt with me was wonderful, kind ,outstanding. Was comfortable talking to them and they listened to what I wanted. Thanks
Chad & Lisa

Paul Collins performed above and beyond my expectations. His professionalism, attention to detail and constant persistence culminated with me getting a price above expectations.
Christopher & Lynn

Your hard work and dedication, coupled with your unwavering optimism got the job done in a difficult market environment. Beyond that, your personal offers of assistance went well beyond that required, or indeed expected, of a real estate agent and we will not hesitate to recommend you to friends and associates. Would you please thank Tanja and Selena for us
Neil & Deb

I have dealings with Paul over past 10 years since our purchase of Oscars and have become friends since, he was a natural choice in the sale.
Peter & Elaine

Great motivated salesman
Lachie & Jenny

He was good at his job and did everything needed to sell our property and business very quickly
Brian

Paul is simply the most genuine and definitely the most professional real estate salesman I have had the pleasure to meet. At all times he showed resilience and confidence in his negotiating skills the end result being a price for my unit higher than I expected.Apart from his attributes already mentioned Paul's biggest asset is what most clients look for but seldom find ---his sincerity!!!
Spencer & Dorothy

Paul worked hard for our_sellers-benefit--good communication-worked well with prospects-& at sell time pushed for best price to us. We enjoyed the experience as Paul always considered us.
Andrew Bell

Dear Paul, What wonderful feedback your seller provided Jodie when she made our customary pre auction phone call that she does with every one of our auction properties. The client said that you had done everything you had said you would. What is impressive about that is that you had a conversation about what you would do. So many agents fail to do that and that is why vendors are often critical because they don't know what the agent is doing and don't get the opportunity to ask any additional things that they think are important to be done. They couldn't fault anything that you had been doing and even acknowledged that they have to take the responsibility because of how they had cut back the recommended marketing. They were particularly impressed with the way that you had chased them for quite some time to get the business and it is always a great lesson. Often we think that we are annoying people but they were obviously impressed with your constant follow up and I believe it would have given them a greater belief that you were the man they wanted handling their property. Well done mate.
Adriana

Dear Paul, I would like to say a big Thank you for the time you gave me during the of selling 'The George'. You are very efficient - focussed and attentive, and create a nice relation with the customer. Many thanks
T Burton

Dear Paul, On behalf of myself, Greg, Matt, Jack and I would like to take this opportunity to thank you for all the hard work and dedication that you have put into ensuring we are living our dream. Firstly, as a buyer your professional approach and dedication not only to us but also to your seller was outstanding, working to ensure the outcome was positive for both parties, even going the extra mile to keep us informed of up and coming body corporate changes. We moved into our dream apartment in February of this year, and love every minute of it. We first placed our home on the market in November of last year and after several agencies and one disappointing attempt at auction in February we were starting to feel that the home would not sell in this difficult current market. Greg and I decided to list the property with you even though it was not in this area. From the moment you took over tot he auction day I can only say WOW THANKS, the advertising and marketing campaign that you put together for the weeks leading up to the auction in May was first class. Your commitment to selling our home was incredible and nothing was too much trouble for your. Auction day approached and due to the amazing ground work that you had done we sold! In what had been a previously trying and difficult time selling our property you managed in little more than 3 weeks to turn it into a positive, simple experience. Our experience with you and your company on auction day was completely different to what we had previously experienced, and has completley changed my perception of auctioning a property from negative experience to a positive one. Our dealing with you as not only a buyer but also as a seller has been a fantastic, enjoyable experience. This is due to your extremely professional and committed approach to your clients. We would all like to take this opportunity to thank you so much and we could not recommend you highly enough to any seller or purchaser. All the best for your future. YOU'RE OUR NO.1 REAL ESTATE AGENT.
John & Glenda

On behalf of my wife Glenda and myself, I would like to take this opportunity to write and thank you for your excellent effort in respect of the sale of our property in 'Newport on Main'. Your service throughout the marketing campaign was of a superior level, your client feedback was excellent and your detailed analysis and background information on both the market and prospective purchasers of enormous assistance to us. We both sincerely appreciated the daily feedback you provided and your performance on the auction floor of the morning of the auction was nothing short of extraordinary. At all times you conducted yourself in a professional, ethical and courteous manner and I will have no hesitation in recommending yourself and Ray White Main Beach to our friends and colleagues. Once again, many thanks for a fantastic effort and a great result and best wishes for the future.
J & P Hoskin

Dear Paul, We would like to thank you for your efforts in selling our property at 33 Pacific Street, Main Beach recently. Although we hadn't met before engaging you to sell our property, your persistence in offering your services gave us the confidence to engage you when we were ready to proceed to sale. When we did, you clearly explained the recommended approach, you listened to our input, your communication throughout was perfect and the auction turned out the way that you said it might. From the start you said that you would work for us to get the best price and we cannot fault your approach. Best wishes for strong sales.
Lorna & Reggie

Dear Paul and Selena, Next Tuesday the keys of Bayview Street will be handed over to the Carringtons. We will have some twinges of regret but really, we fell that this apartment has given us all so much pleasure over the 15 years we've owned it and has brought together in mutual celebrations our grandchildren and their parents, Jamie and Bev, which gave the children so much real happiness. We can now look forward with complete satisfaction and move on. We want to record here and now our thanks for the dedicated work you have put in to achieve the sale. Your advice has been invaluable and proved to be wise. We were so impressed when we received almost daily detailed information, Paul from your regarding number of viewers, expressions of interest and your opinion on possible serious buyers. Also, we were able to feel comfortable in telephoning your office at any time. The last moment panicky phone call which you received on Auction Day was handled with your usual warmth. Your advice again resulted in a good outcome. We feel that you are both friends of our family having successfully helped Jamie with the sale of his house and now ours. We hope that you are both well and send best wishes for your continued success. Please give Cooper a special hug from us.
Glyn

Paul, Many thanks - for this advice and for the delightful bunch of flowers waiting when we returned from work last night. An unexpected but most welcome celebrations of what has proved a very professional and painless process.
Kirsty McMorron

I appointed Paul Collins from Ray White Main Beach to sell an apartment on my behalf in Liberty Panorama. I was living in London at the time, and as such required someone I could trust to represent my best interests and sell my property with the best possible result. I found his advice very helpful in deciding how to sell my property. Paul's attitude at all times was extremely positive, and he kept me updated with comprehensive reports. The auction of my property was successful and I was very pleased with the results. I would thoroughly recommend Paul as a reputable and fair real estate agent, who does his utmost to achieve the best possbile result at all times.
Robert Tawse

Recently my wife and I had the pleasure of dealing with one of Ray White's Sales Consultants in respect of or interest in the possible purchase of Unit 1102 Maldives. His name is Paul Collins and we were so impressed with the way he looked after us and his friendly manner that we wanted to communicate this fact to you. Paul was very helpful and considerate and took a real interest in our needs. Unlike many people in business today he was always patient, handled our queries promptly and returned our phone calls without undue delay. We have no hesitation in saying that he is an excellent representative of Ray White and we would be very pleased, if the opportunity arises, to use Paul's services again.
Diane Jackson

Thank you for your letter of 10 December. I am very happy with the decision to purchase the property at Rivage Royale. MY thank go to your salesman Paul Collins who was of great assistance in the open day at the unit as well as during the purchase negotiations. Further since purchasing the unit and even after settlement Paul has been most helpful in attending to any questions I have had. His professionalism, knowledge and willingness to assist with anything have been wonderful and I would not hesitate to refer him to any prospective buyer. Once again thank you for the service your firm and particularly Paul Collins has provided.
Beverley Leslie

This letter is to congratulate Paul Collins from Ray White for achieving the fabulous sale of our property in Southport. At all times Paul was courteous, prompt, respectful and professional. During all of our open home times Paul arrived on time and explained the whole process and made everything easy for us. He always left the property safe and secured with all of our belongings intact. Paul always followed through all the contacts and gave us reports both verbally and an extremely thorough written report which he explained in detail after each open house. I am amazed at the fact that we basically only had four weeks from start of open house to auction date and that we had nearly 45 people through our property was ll down to Paul and his great advertising and follow up skills. On the day of the auction Paul was extremely helpful to us and calmed our nerves with his professionalism and achieved the best price for us. I would thoroughly recommend using Paul Collins for the sale or auction of your property as professional and friendly manner is a credit to him. Once again congratulations Paul.
Mr Graham

I wish to formally thank you for selling my penthouse at Xanadu North Tower Main Beach for $5,000,000 and in doing so, established a new record sale price for the area. I want to congratulate you on your professional approach to the sale and marketing of my property. I was most pleased with the relationship you established between agent and vendor as it was most important for me to have confidence in an agent who had the necessary skills and character to sell a 'top end of the market' property. I always felt assured that your energies were directed towards the sale of my property and towards my needs as the vendor. The marketing campaign combined with your sincere, enthusiastic and professional approach gave me trust and confidence in the selling of my property. Paul, I wish you all the best and sincerely thank you for all your help.
James Leslie

From recommendations from colleagues, I chose Paul Collins from Ray White Main Beach to arrange for the marketing and sale of my house at 15 Baratta Street, Southport. From the beginning of our conversations, Paul displayed great confidence in the property and gave me very clear and valuable advice as to what steps should be taken in the overall strategy to offer the house for sale. The three week open home and marketing campaign prior to auction was very thorough and detailed and drew a large cross section of interested buyers. Paul kept me informed regarding all potential purchasers and eventually identified the six groups who would bid at the auction. The auction was conducted in a very smooth and professional manner and culminated in the involvement of all six potential buyers bidding at the auction where the reserve was met and the property sold. I can thoroughly recommend Paul Collins and his team and believe that they will source the best buyers and price for any property.
Bevan Fleming

I would like to take this opportunity to thank your team for the successful marketing of our property at the Waratah. In particular I commend the very professional manner which Paul Collins displayed during the sales promotion. His attention to detail, suggestions to improve sales potential and the continuing information on progress made us very comfortable in the exercise. I would have no hesitation in asking him to handle any property which we may wish to buy or sell in the future.
Helen Omant

Dear Paul, I would like to take this opportunity to thank you sincerely for all the assistance you gave me during the sale of my Warratah unit recently. The level of service, care and attention that you provided both during open house and the eventual sale of my property, was exceptional and well above the standard that I expected. I would have no hesitation in recommending your services in the future, as I am sure that you would assist others to the same degree that was afforded to me.
Tina Brew

I am writing to thank you so much for all that you did for Craig and I, both during and after the Auction program for the sale of our home. As you are aware, I am very skeptical about most Agents, but your professional approach and manner have restored my faith. I really appreciate the way that you stayed in contact with us along the way, let us know exactly what was happening with the market and the prospective buyers and did not give up when the auction failed to meet our reserve. Your persistence and commitment to sell our home really paid off in the end when you achieved our asking price. Once again, we thank you.
Joan and Bert Carlisle

Dear Mr Bell, This not is to congratulate yourself and your team on a spectacular result when we received a final offer of $910,000 under the hammer at auction last Saturday which resulted in the sale of our unit. We are long time investors in the Main Beach property market and are keenly aware that this record result was achieved despite the current "patchy" market which has, for the past six months or so, been a buyer's paradise. This result was obtained due to the highly organised and professional approach to the selling process, which is a credit to your company. In particular we cannot speak highly enough of the efforts of our Sales Consultant Paul Collins of your Main Beach office who left no stone unturned to ensure the property was given every chance to get this record result. We were the beneficiary of constant written and verbal updates during the marketing phase which included written offers to purchase, weekly updates of potential purchasers, copies of advertising and marketing material and constant telephone discussion initiated by Paul to cover any points not mentioned in the written advices. (We would hate to be paying his mobile phone bill). Paul was ably assisted by his PA (Selena). Please also accept our thanks for your personal skills as auctioneer.
Grant McNamara

I recently sold a direct ocean access property in Runaway Bay. I appointed Paul Collins from Ray White Main Beach as the agent. Paul is enthusiastic, motivated and produces the results. His follow up and communication left nothing to be desired. He said he would work hard for the best possible result - He did! I would be very happy to recommend Paul to anyone planning to sell their property.
Catie Rizzo

Dear Paul, We are absolutely thrilled with the auction sale of our home, not only with the price that you were able to achieve, but also with your highly professional manner, the exceptional service you gave us and your total commitment to, and knowledge of the entire sales process. We now know the auction process works - when you engage your service and expertise. Once again, many thanks for a superb effort and result.
Rick Campbell

Dear Paul, I would like to take this opportunity to thank you and your team for the outstanding effort and excellent result in the marketing and sale of our property. Your professional manner, level of contact and commitment to achieving the best possible result for your vendor ensured that we were totally comfortable with our decision to entrust the sale of our property to you. The result certainly surpassed our expectations as did your level of service and as such I would certainly have not hesitation in recommending you to any perspective vendor and I would welcome any inquiries confirming our positive experience with Ray White Main Beach. Again thank you for your efforts.
Peter Leis- Gold Coast

Andrew, I wanted to contact you to ask you to pass our appreciation on to Paul Collins for the professional manner in which he has conducted our transaction through your company over the past 6 weeks. Even though he has had to work through an agent from another company and I guess share the commission, the service, advice and counsel Paul has provided have been of the highest order. His communication and punctuality have been first class and made the process a lot easier, especially given that both Di and I are extremely busy and very time poor. Service like this is rare in your industry. Di and I have bought and sold 6 properties over the past 5 years and this has certainly been by far the best service we have received from any agent.
Mark & Fran O'Brien- Main Beach

Dear Paul, We would like to take this opportunity to thank you very much for the wonderful job you did for us in auctioning our property. You have it 110% and this was evident with having 9 registered bidders on the day. The particular things we appreciated were:- *Your honesty - you were open and frank at all times *Top class communication - you kept us up-to-date with daily phone calls, face-to-face visits and very comprehensive written feedback about potential buyers and your progress with them *Willingness to listne to our point of view, take on board our wishes and provide advice *Availability day and night *Enthusiasm for your job *Sensitivity to our needs especially in regard to impromptu visits with prospective buyers In fact, you made us feel that we were your most important, if not your only clients and we know that was not the case. We wish you the very best, not just in your job, but in your personal life as you and Selena embark on the joys of parenthood (a far more rewarding, but demanding job than selling Real Estate!). Kindest regards, Mark and Fran O'Brien
Scott & Jenny Morrison- Tasmania

Paul Collins was recommended to me by a local Gold Coast developer with vast experience in the market. Selling a property interstate can be a traumatic experience to say the least, however Paul kept us informed at all times. It has been a pleasure to deal with an agent who actually did what he said he was going to do! Excellent communication and realistic advice resulted in the best sale price under the current market conditions.
Joseph & Judith

Very professional and obliging at all times, nothing was a problem and very truthful as far as the market in Surfers Paradise is heading. I was not dissatisfied with the result or the time it took to sell.
Guangshan Zhu

He works very conscientiously and patiently.
Ken and Cathy Gee- Main Beach

Dear Paul, Cathy and I would like to express our appreciation of your efforts in assisting our purchase of "The George" at Main Beach. From our first contact through to settlement, we found you to be friendly, informative and always professional. We have never purchased at auction before and your guidance during "heat" of the Auction was invaluable. In fact it it wasn't for you I doubt we would have got the property on the day. It was also apparent through discussions with the vendor after settlement that she too was extremely pleased with the outcome, We wish you all the best in the future. Regards, Ken and Cathy Gee
Adriana Boeyen- Main Beach

Dear Paul, I would like to say a big "thank you" for the time you gave me, during the time of selling "The George". You are very efficient, focussed and attentive and create a nice relation with the customer. Many thanks, Adriana Boeyen
Gregory Rodda

Constant feed back and information on what the market was saying.
Gary & Jill

He was exceptional\ \
Craig

Paul worked extremely hard to get the sale and increase the sale price as high as possible.