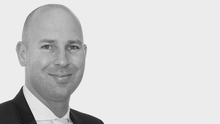 Specialising in the marketing and sales, Jordan has worked exceptionally hard to earn an unrivalled reputation for outstanding results for his clients. His genuine passion for property, a fearless commitment to client service matched with a positive level of enthusiasm has achieved ongoing success.
Continually striving to provide an elite level of client service Jordan's exceptional attention to detail, dynamic energy and impressive negotiation skill set is what sets him apart from his competitors. Jordan's service remains discreet and client -focused, he understands that you and your aspirations are unique and very personal and he will always place you at the centre of the process.
Jordan has been in the Real Estate industry since the year 2001 and with his invaluable experience in residential sales he is recognised as one of Ray White's Top Elite Agent.
Being a Gold Coast local Jordan has come from a family that have always had a passion for real estate. The Thams family passion began in 1887 when his ancestors moved to Southport from their native Denmark, just slightly more than a decade after the town's founding. They were pioneers in the construction and movie theatre industry in the area through to 1965, and were instrumental, with others, in establishing the local agricultural society and a number of notable important landmarks we all enjoy today. On 15/5/81 Thams Family Park was named in recognition of the pioneering Thams Family, since 1887, for business, entertainment and community contribution.
With such a strong family tradition of business and community development behind him, Jordan strives to build on his ancestral roots along the Gold Coast. Jordan's strategic team concept for the 'Jordan Thams Team' has seen him personally select the industry's best professionals to work alongside him. As a united force, their combined skills ensure properties marketed through the 'Jordan Thams Team' receive the highest calibre of service. Diversification is imperative in today's market and there is no other agent to match the value and service commitment of Jordan's powerful team.
Agent Reviews
Warwick Jenkin

Jordan and Kyra - an excellent team. Jordan and Kyra have helped me purchase twice in Main Beach and both times their help has been invaluable. They work as a team and happily go the extra mile - recently I just missed out on securing a property they were selling in Main Beach and they worked to locate another apartment in the same building within a month. I am happy to recommend them.