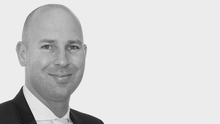 Specialising in marketing and sales, Jordan has worked exceptionally hard to earn an unrivalled reputation for outstanding results for his clients. His genuine passion for property, a fearless commitment to client service matched with a positive level of enthusiasm has achieved ongoing success. Continually striving to provide an elite level of client service Jordan's exceptional attention to detail, dynamic energy and impressive negotiation skill set is what sets him apart from his competitors. Jordan's service remains discreet and client -focused, he understands that you and your aspirations are unique and very personal and he will always place you at the centre of the process. Jordan has been in the Real Estate industry on the Gold Coast since the year 2001 and with his invaluable 16 years of experience in residential sales he is recognised as one of Ray White's Top Elite Agents. Being a Gold Coast local Jordan has come from a family that have always had a passion for real estate. The Thams family passion began in 1887 when his ancestors moved to Southport from their native Denmark, just slightly more than a decade after the town's founding. They were pioneers in the construction and movie theatre industry in the area through to 1965, and were instrumental, with others, in establishing the local agricultural society and a number of notable important landmarks we all enjoy today. On 15th May 1981 the Thams Family Park was named in recognition of the pioneering Thams Family, since 1887, for business, entertainment and community contribution. With such a strong family tradition of business and community development behind him, Jordan strives to build on his ancestral roots along the Gold Coast. Jordan's strategic team concept for the 'Jordan Thams Team' has seen him personally select the industry's best professionals to work alongside him. As a united force, their combined skills ensure properties marketed through the 'Jordan Thams Team' receive the highest calibre of service. Diversification is imperative in today's market and there is no other agent to match the value and service commitment of Jordan's powerful team.
Specialities
Specialising in Residential Sales in the Gold Coast Region with a particular focus in Surfers Paradise, Main Beach, Southport and Broadbeach. I specialise in effective communication and new trends for effective marketing techniques when selling property. My aim is to capture a greater audience, giving our clients the best possible strategies to achieve the maximum exposure and price for their number one asset. Effective communication and data base management is an absolute essential in today's Real Estate market. I ensure that follow up procedures are in place in order to stay well connected with people I interact with, it also allows me to provide extensive feedback to my vendors and assist with new opportunities in buying/selling. Jordan has been in the industry since 2001, 16 years of experience.
Awards
Jordan Thams has achieved the following outstanding awards
Ray White Top 10 Sales Agent in Queensland - 2016
Ray White Top 10 Sales Agent in Gold Coast - 2016
Ray White Top 10 Sales Agent in Gold Coast - 2015
Ray White Elite Performer - 2017
Ray White Elite Performer - 2016
Ray White Elite Performer - 2015
Ray White Premier Performer - 2014
Agent Reviews
Pepe- Surfers Paradise

From inspection to negotiation, the process of purchasing the property was clear and precise, on Jordan's part, paving the way to close the deal with the seller. No time wasted Great work. Always a pleasure working with a diligent and professional agent who knows the property and understands the buyers needs.