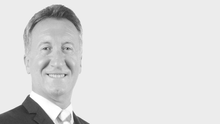 Ian Spurle has the responsibility of leading the Ray White Surfers Paradise Apartments and Housing Sales divisions.
A varied background that includes early life in professional motorsport, a successful Real Estate sales career, Real Estate business ownership and 3 Chief Executive roles. Throughout this journey his true passion has always been Investment Property and providing opportunity for people to create their own financial freedom.
Having spent three years overseas looking after one of Ray White's largest organisations outside of Australia he recently moved back "home" to bring up his young family on the Gold Coast. He is invigorated to be back at the cutting edge of the sales and marketing process and is helping the specialist sales team's provide extraordinary results for the groups clients.