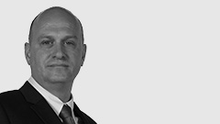 Introducing Henk Schreurs
Henk is a driven, passionate, dedicated real estate professional and an integral member of the Ray White Surfers Paradise Group.
Henk knows first hand the importance of hard work and adding value for his clients. Born on a farm in Europe, living and working on the farm for 35 years and owning the farm from the age of twenty has made Henk a natural people person with entrepreneurial flair, Henk relies on integrity and quantifiable results to fuel his actions both in his professional and personal endeavours.
With a distinguished education in commercial economics, Henk has an innate sense of financial acumen which, combined with his sales and marketing nous, makes him the ideal person to identify and utilise opportunities in the ever evolving Gold Coast real estate market. His multi-lingual talents and articulate communication also provides the perfect platform to reach a field of overseas investors.
Henk is a tenacious negotiator who has excellent knowledge of the market and meticulous attention to the finer points of a sales campaign. Leaving no stone unturned in the pursuit of a premium result, his enthusiasm for his profession and a desire to do the very best by his clients are clearly evident from the out-set.
He has continually achieved premium prices for his many satisfied and loyal clients. An extensive database, expert negotiating skills and unrivalled market knowledge has established Henk as one of the top real estate agents on the Gold Coast.
Henk believes the key to his success is simple old fashioned loyalty, hard work, honesty, integrity and actively listening to his client's needs and providing honest objective solutions.
Henk's broad experience and successful track record sustain his ultimate commitment to exceed all expectations.
Joining a blue ribbon brand like Ray White over 10 years ago was a logical step for Henk. Combining his own talents with Ray White's prestige six star service levels, advanced systems and industry leading marketing, Henk Schreurs is the real estate agent of choice in your area.
Agent Reviews
Francis Hansa

Henk was very good with us and was extremely helpful, very honest from the start to the end. Handled all very professionally. As we did all with one visit to GC from Melbourne.