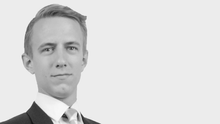 A Calypso Bay local, Christian works with our Sales team and is a young, enthusiastic, focused individual with a strong passion for real estate. He has been in real estate since 2014 and has closed plenty of successful sales.
Christian is a tenacious negotiator who has excellent knowledge of the market and meticulous attention to the finer points of a sales campaign. Leaving no stone unturned in the pursuit of a premium result, his enthusiasm for his profession and a desire to do the very best by his clients are clearly evident from the out-set.
From a young age the old fashioned values of honesty, diligence, integrity and respect were instilled into him and he brings these qualities to all of his dealings with our clients.
Agent Reviews
Kate Shepherd

Chris has demonstrated his years of experience and professionalism. He is a man who truly understands his client, their requirements, demands and goals. Chris is understanding, tactical, professional and accurately brilliant. Chris makes us want to become property investors, as he was such a pleasure to deal with on a regular basis, we will miss having Chris as part of our weekly conversation.